Martín met professor and poet Ian Pople at the University of Manchester. He was an exchange student in his Creative Writing lessons. This is just the beginning:
First letter, an invitation:
Second letter, his answer: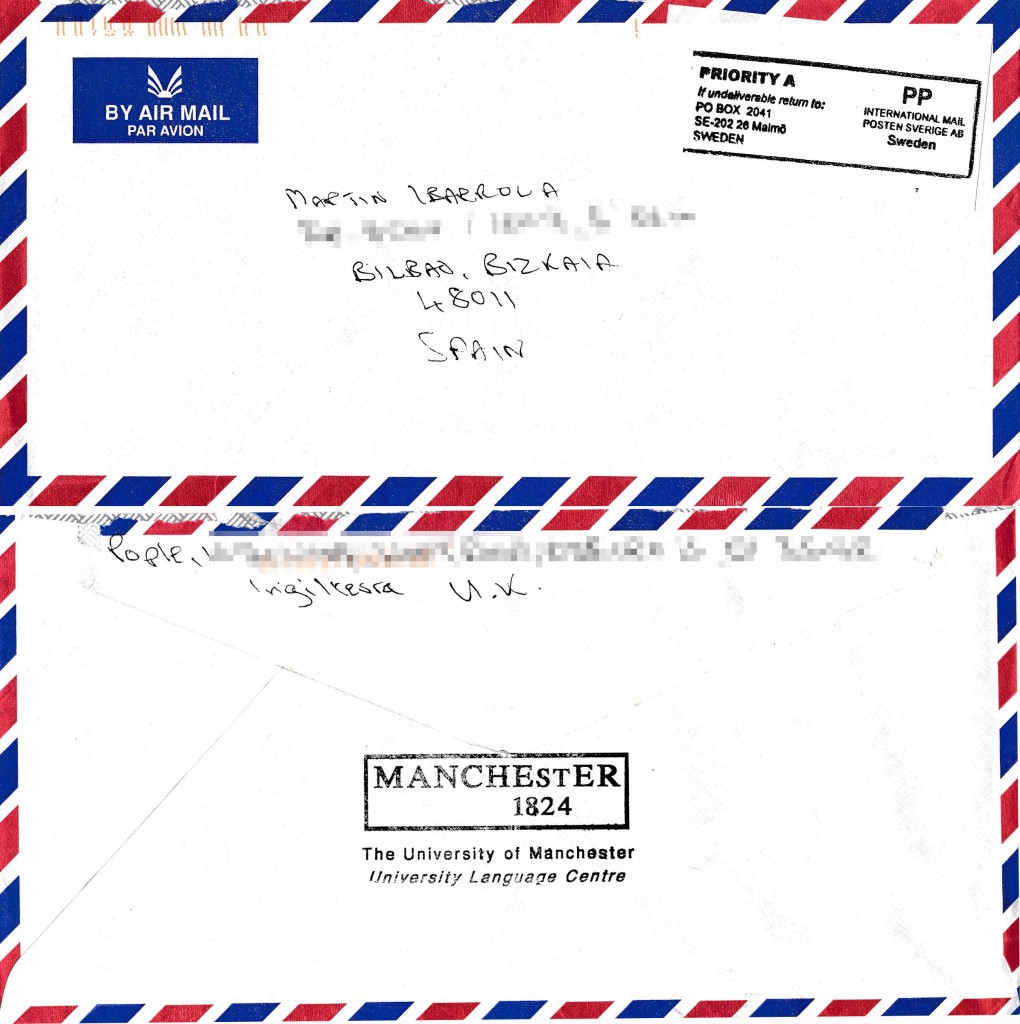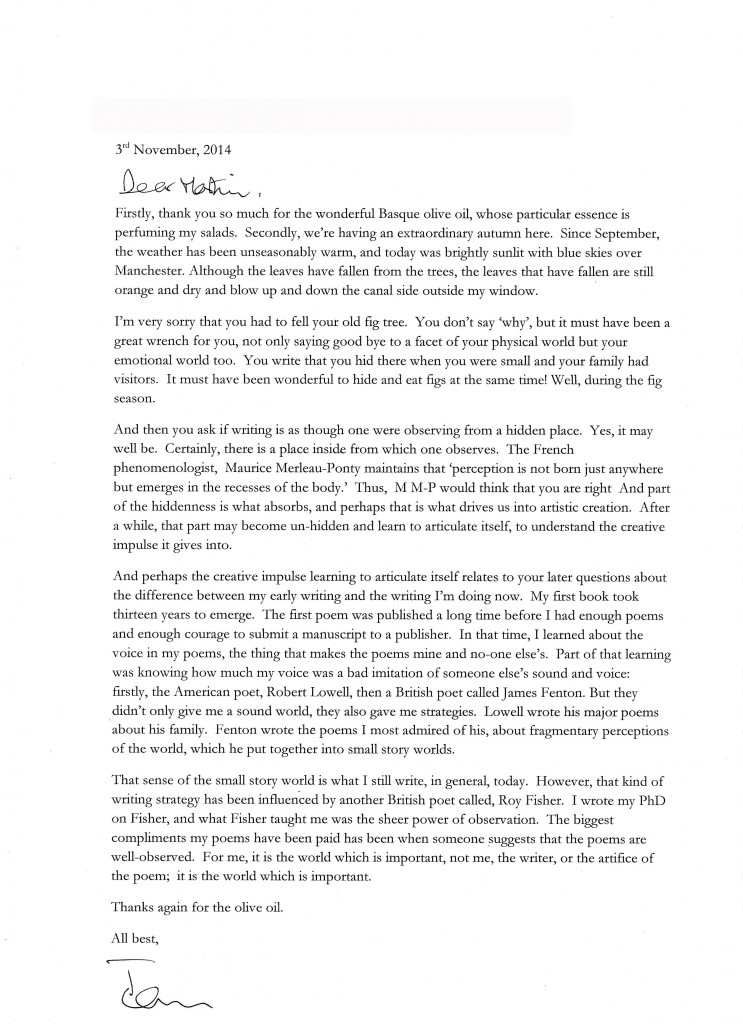 The following two tabs change content below.

Martín Ibarrola
No se sabe demasiado sobre Martín Ibarrola. Nació en Bilbao en 1992, es amante de la espeleología y a menudo se ausenta para escribir y desarrollar sus proyectos. Vivió una temporada en Manchester, donde comenzó la serie de relatos urbanos que componen Percibo Ciudad, publicado por la editorial Ikusager en 2015. Martín parece ser el fundador de La Espiral.

Latest posts by Martín Ibarrola (see all)